At-Home Vit B12/Lipotropic 4-Week Capsule Package - MUST BE A FLORIDA RESIDENT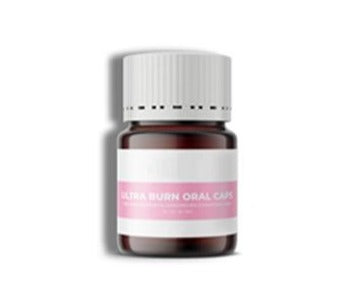 FLORIDA RESIDENTS ONLY
MUST BE A PATIENT OF THE PRACTICE ...
with an active order for B-12 injections, seen within the past year. If you're not already a patient, call (954) 628-3802 to see if you're eligible.
All sales of Vitamin B-12 Oral Capsules are final. NO REFUNDS PERMITTED.
This item is drop-shipped from the compounding pharmacy. Since this product is separately drop-shipped and restricted to current patients only, it CANNOT be purchased with any other product in a single online order and can only be shipped to patient addresses within the state of Florida..
4-Week Supply
Includes 8 capsules
FREE SHIPPING
(Not recommended if you are allergic to Sulfa)
Delivered to your door direct from the compounding pharmacy.
Ultra Burn Capsule Ingredients:
Vitamin B-12 (Cyanocobalamin): 1000mcg Vitamin B-12 helps support and maintain a healthy metabolism. A healthy metabolism helps efficiently process fats and proteins and burn calories rather than storing them as fat. Frequently referred to as the "Energy Vitamin".
MIC (25mg Methionine, 25mg Inositol, 100mg

L-Carnitine

): MIC supports and helps maintain efficient fat metabolism when used in conjunction with a balanced, low-caloric diet and exercise.
Purchasing this product qualifies you for a Free Telemedicine Training Session with Dr. Schiff prior to use.
Your Ultra Burn bottle contains 8 capsules, each containing:
Vitamin B-12 (Cyanocobalamin): 1mg
Methionine: 25mg
Inositol: 25mg
L-Carnitine: 100mg
Ground shipping direct from compounding pharmacy