Vegetarian Chili with Beans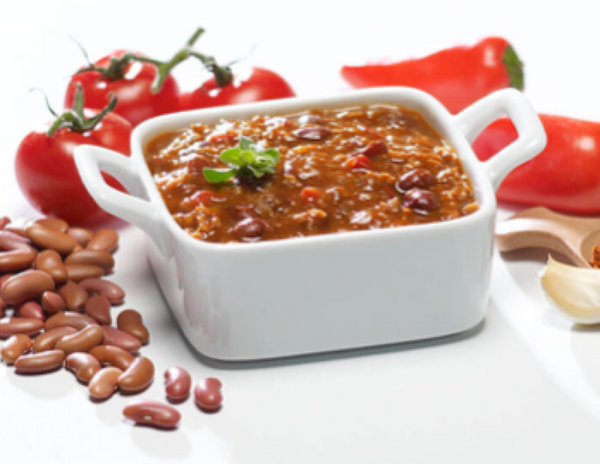 Net Carbs
9
Protein
12
Calories
100
CMMD Exchange:
2 Very Lean Proteins (VLP)
Vegetarian Chili with Beans

This chili is jam-packed with nutritious veggies! It's perfectly hearty and healthy and it's a dinner you can feel great about eating!
Comfort food never tasted so good
Each serving is only 100 calories
Chunky, satisfying, and nutritious
7 servings per box
CMMD Exchange: 2 VLP
Ingredients: Soy Protein Concentrate, Red Beans*, Tomato Powder, Soy Protein Isolate, Salt, Chili Pepper, Onions*, Bell Peppers*, Modified Food Starch, Malt Extract, Ground Garlic, Citric Acid, Guar Gum, Natural Flavor, Yeast Extract, Dextrose, Spices, Soy Lecithin, Paprika Extract, Beet Powder (for color).
Contains Soy.