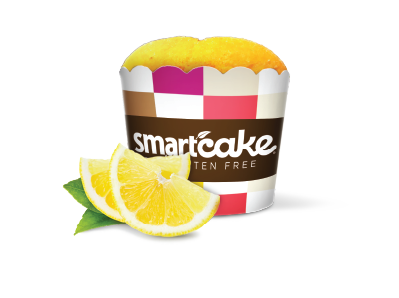 Net Carbs
4
Protein
4
Calories
38
CMMD Exchange:
1 Lean Protein (LP) / package of 2 cakes
Smartcakes - Lemon  - 
8 '2-packs'
Wow! These light and moist lemon smartcakes are delicious! Once you try them you will look forward to treating yourself again and again. They are gluten free and have no sugar and zero starch! Only 38 calories per cake. No after taste!
Each box contains 8 '2-packs' or a total of 16 cakes
CMMD Exchange: 1 '2-pack' = 1 LP




Smartcakes® are not only gluten free, but they are free of sugar and starch. Baked with the finest ingredients, Smartcakes® are non-GMO, full of fiber and protein while being low in fat, making them a delicious, simple, convenient dessert or snack alternative. They bring you a healthy and satisfying experience that goes way beyond your expectations.

Lemon Smartcakes Ingredients:
Eggs, Purified water, Proprietary fiber blend (Oat fiber, Corn Fiber, Flax), Erythritol, Whey Protein Isolate, Olive Oil, Pure Lemon Extract, Salt, Cellulose gum, Monk fruit, Citric acid, Spices, Herbs