High Protein Tropical Orange Twist Shaker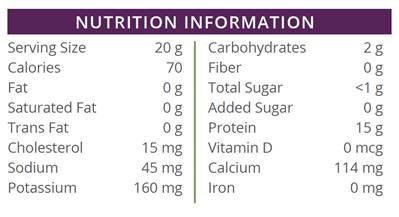 Net Carbs
2
Protein
15
Calories
70
CMMD Exchange:
1.5 Very Lean Protein (VLP)
This high protein Tropical Orange Twist Shaker provides 15 grams of protein per serving in an easy carry bottle. Refreshing, delicious and smooth!

CMMD Exchange: 1.5 VLP
One serving per easy carry bottle, Six bottles per pack.
Net Carbs: 2
Protein: 15 grams
Calories: 70 per serving
INGREDIENTS:
Hydrolyzed Gelatin, Whey Protein Concentrate, Citric Acid, Maltodextrin, Malic Acid, Potassium Citrate, Natural and Artificial Flavor, Beta Carotene, Tricalcium Phosphate, Turmeric Color, Sucralose, Turmeric Powder, Soy Lecithin.