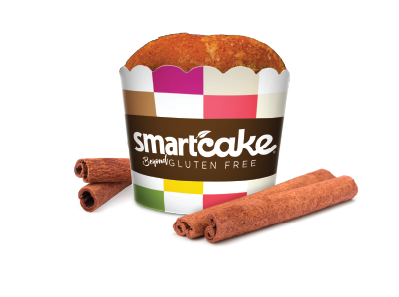 Net Carbs
4
Protein
4
Calories
38
CMMD Exchange:
1 Lean Protein (LP) / package of 2 cakes
Smartcakes - Cinnamon  - 
8 '2-packs'
You will not believe that these cinnamon smartcakes are part of a weight loss plan! Have with coffee for breakfast or as a snack! They are gluten free and have no sugar and zero starch! Only 38 calories per cake. No after taste!

Each box contains 8 '2-packs' or a total of 16 cakes
CMMD Exchange: 1 '2-pack' = 1 LP
Smartcakes® are not only gluten free, but they are free of sugar and starch. Baked with the finest ingredients, Smartcakes® are non-GMO, full of fiber and protein while being low in fat, making them a delicious, simple, convenient dessert or snack alternative. They bring you a healthy and satisfying experience that goes way beyond your expectations.

Cinnamon Smartcakes Ingredients:
Eggs, Purified water, Proprietary fiber blend (Oat fiber, Corn fiber, Flax) Erythritol, Whey Protein Isolate, Olive oil, Cinnamon, Pure vanilla, Salt, Cellulose gum, Monk fruit, Citric acid, Spices, Herbs