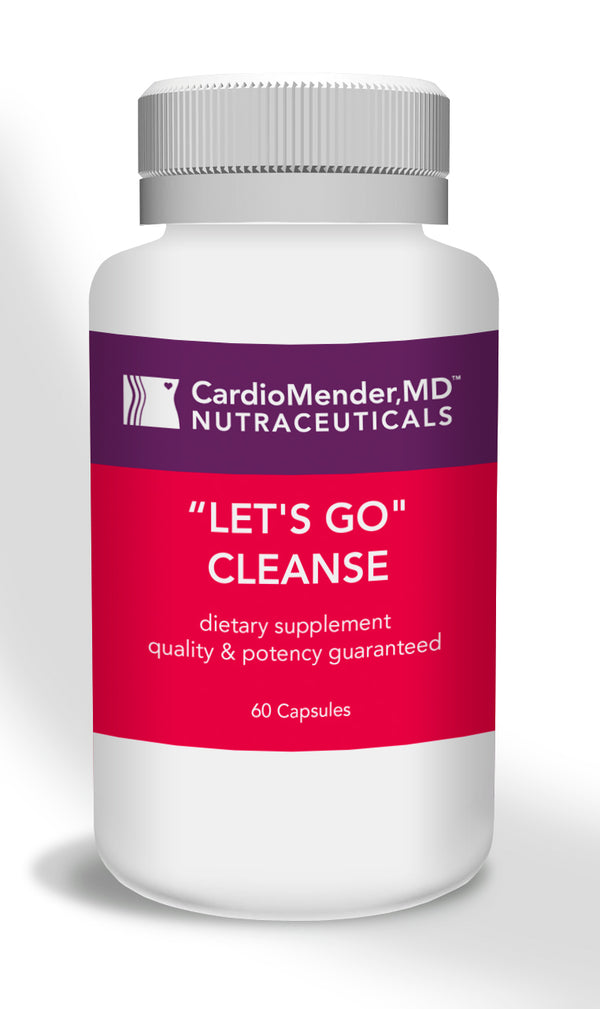 "Let's Go" Cleanse
"Let's Go" Cleanse, provided by CardioMender, MD Nutraceuticals, is designed with ingredients to support digestive health and provide a detoxification aid.†
For a more detailed description of this product, please read below.
"Let's Go" Cleanse provides digestive health support and is a propriety blend of natural ingredients that promotes regularity, supports detoxification and helps maintain optimal GI health. "Let's Go" Cleanse contains 1,800 mg of a proprietary formula including Fennel Seed, Cascara Sagrada, Ginger, Goldenseal, Pumpkin Seed, Buckthorne Root, Licorice Root, Rhubarb, Citrus Pectin, Acidophilus, Cape Aloe, Bentonite Clay, Aloe Vera, Cayenne Pepper, Senna, Oat Bran, Prune Juice, and Flax Seed Oil.†
† These statements have not been evaluated by the Food and Drug Administration.
This product is not intended to diagnose, treat, cure, or prevent any disease.